Lash Extensions
Here at Lash & Brow Boudoir, we live and breathe lashes. What sets us apart from other salons is the highest standard of care, knowledge and experience when it comes to lashes.  All our Lash Extension Stylists have been certified by undertaking proper training.  We also stock the widest range of eyelash extension products, which means we can achieve the exact look you want when it comes to the curl, volume and length, ensuring a customised suited to your own individual eyes and lifestyle.
 Our lash extensions also come with a no damage guarantee! We've seen many bad cases of poorly applied lash extensions which sometimes causes damage to your natural lashes. What you may not know is that an expertly applied set of extensions should cause no damage to the With our many years of experience and eye for detail, we have a no damage guarantee.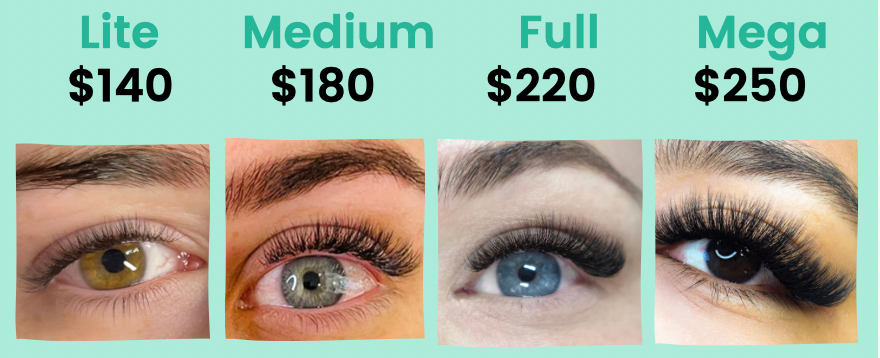 Russian Volume Lashes
Russian volume lashes is a multi-lash technique that creates volume to your natural lashes.
By using several ultra-fine eyelash extensions, our specialist last technicians will skilfully hand make these 'fans', to apply them onto your natural lash.
The result is 'fluffy' luscious looking lashes that are super light-weight you won't feel them at all.  Perfect for clients with sparse or fragile lashes.
Volume & Hybrid Refills
Our lash technicians hand make each individual fan for Russian Volume and Hybrid refills. As this is a customised refill session, our pricing is based on the time required. Please select an appropriate refill time to ensure our technicians are able to remove the the lashes that have grown out and to reapply new ones. Our goal is to maintain the fullness by having you in on a regular basis. 
​1 to 2 Weeks  $95 (45 min)
2 to 3 Weeks $115 (60 min)  
3 to 4 Weeks $140 (75 min)
Book Russian Volume Lashes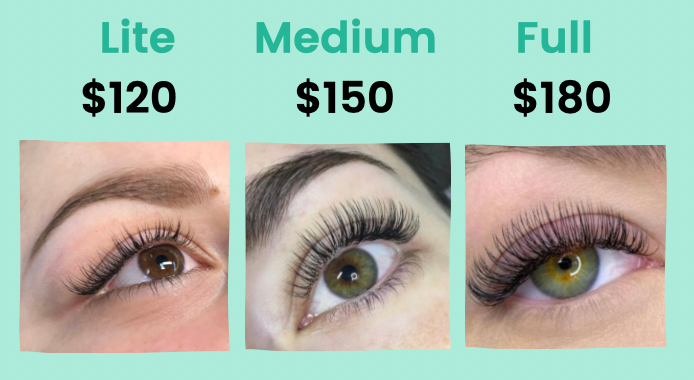 Classic Lashes
One synthetic lash is carefully placed onto one of your real lashes. 
Meticulously done with skill to enhance your lash line creating the look of 1-3 coats of mascara.  
Classic Refills
1 to 2 Weeks  $90 (45 min)
2 to 3 Weeks  $105 (60 min)   
3 to 4 Weeks  $130 (75 min)
Book Classic Lashes
Lash Refills
Maintain full, luscious lashes all year round!
For every lash refill appointment, our lash technicians carefully view each individual lash to make sure the extensions are sitting properly and are well bonded. If they are not, our technicians will carefully remove the lash and reapply.
Our goal is to maintain the fullness by having you in on a regular basis.  
For Lash Extension refill appointments,  a minimum of 30% of lashes need to be attached to your natural lashes. If it is less than this, we require you to book in for a new set of lashes.
Removal of Lash Extensions​
$25 per 15 minute interval
If you've had lashes applied elsewhere and require removal, we can safely remove the extensions with our specially formulated gel remover.  
Don't risk damaging your lashes doing it yourself! Generally if you only have a few lash extensions left, we should be able to do this under a 15 minute time frame.
The lash extension removal will be complimentary when a new set is booked in. *Conditions apply*
*Deposits & Cancellations*
Please note a deposit is required for all new lash extension sets and refills to secure your booking time.  We require a minimum of 24 hours notice to reschedule, otherwise your deposit will be forfeited.  ​
Cancellation policy