Eyeliner
Permanent eyeliner is a procedure for anyone that wants to permanently create an eyeliner effect to enhance their eye shape, accentuate their colour of eye or want a fuller eye lash look.
The procedure involves blending tiny dots of pigment to create a fine line along the lash line tailored specifically to the client's needs and requirements.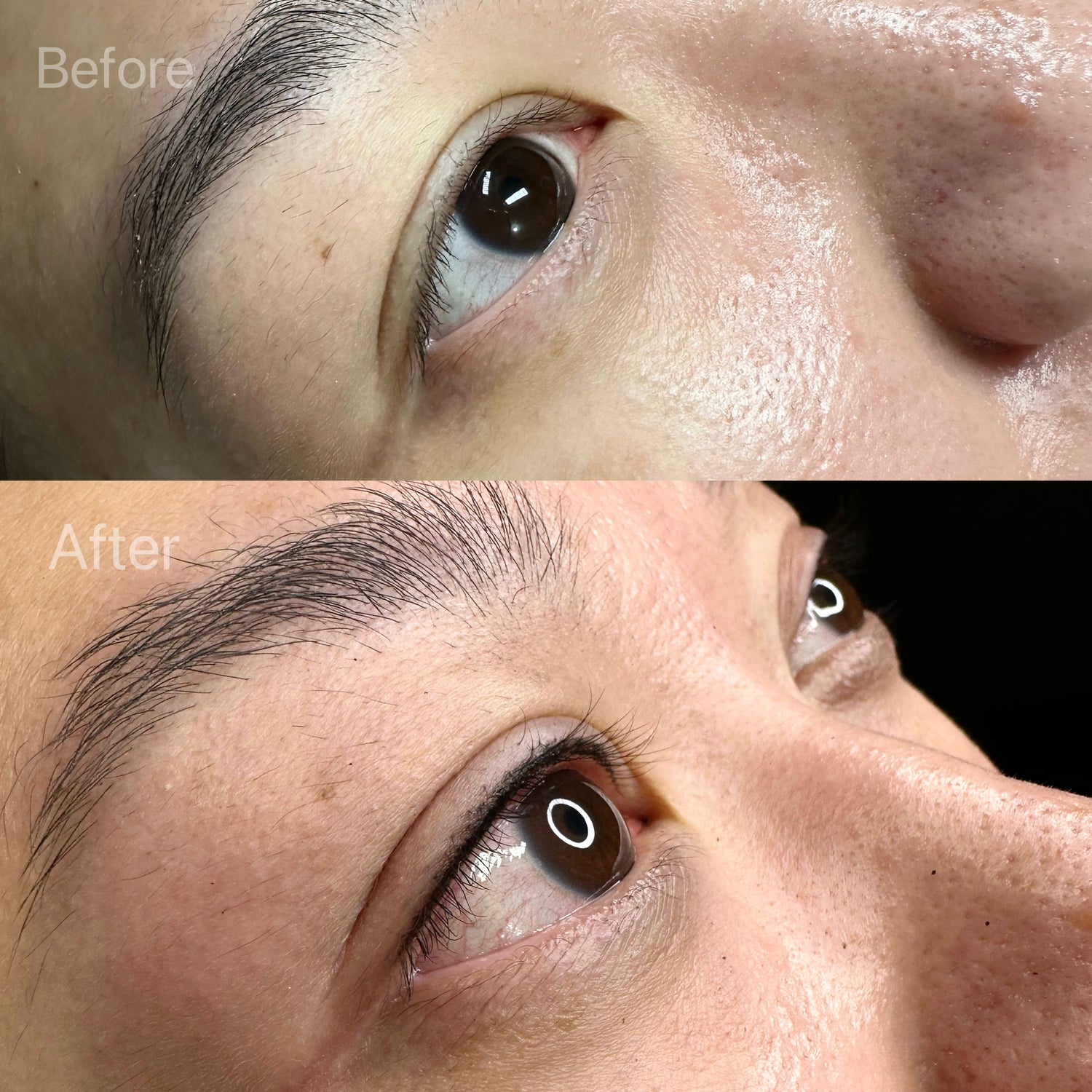 Thin Classic Eyeliner
Lash enhancement, or invisible eyeliner as it is often called, involves tattooing an ultra-thin
black line along the top lash line to create the illusion of fuller, darker, thicker lashes.
The result is a natural, youthful, eye-opening effect.

Depending on your preference, the bottom lash line can also be subtly tattooed.
Book in for a consultation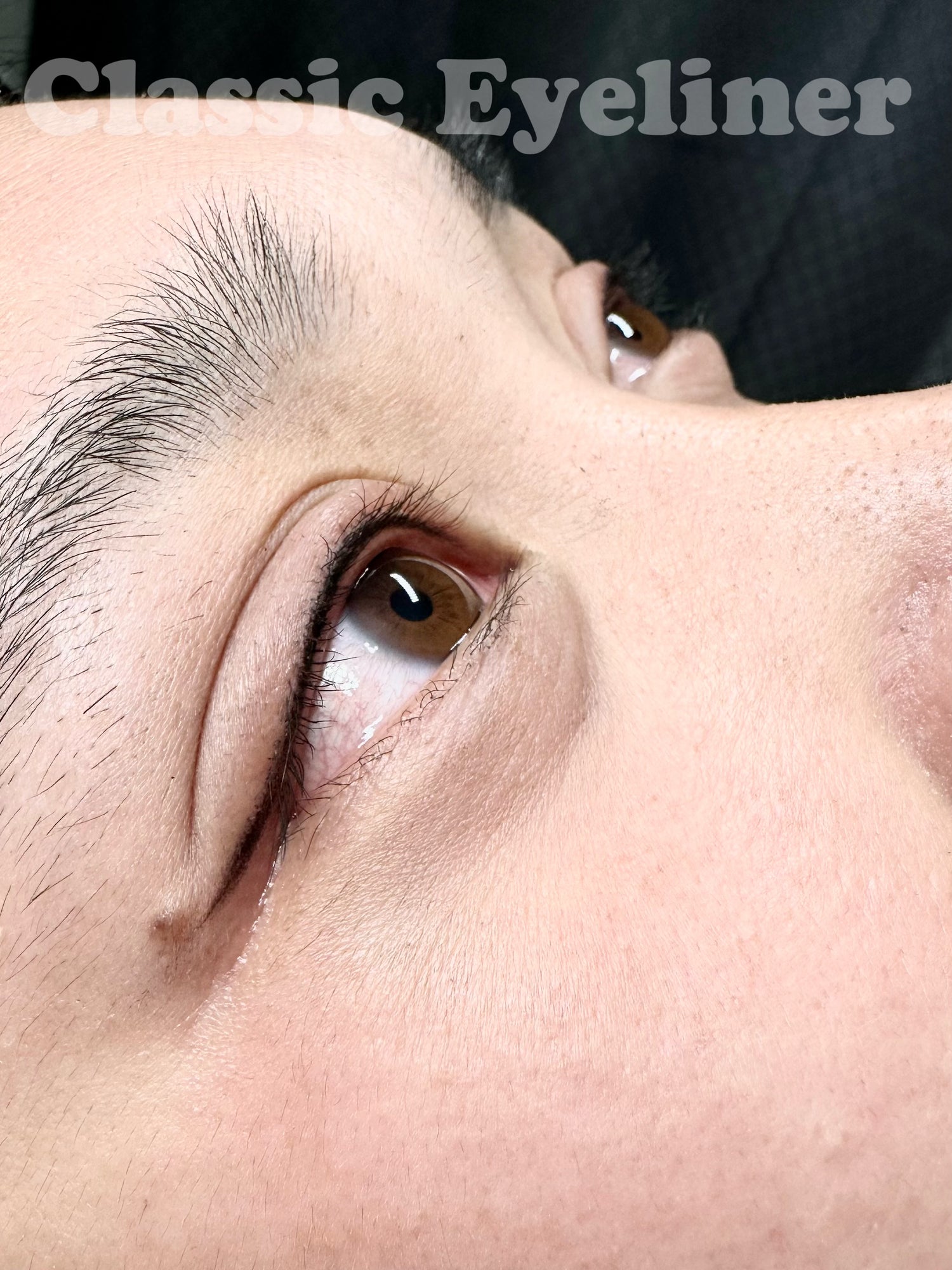 Thin Wing Eyeliner
A fine eyeliner is known as 'classic eyeliner' and is the most common choice for most eye shapes. Great for those that struggle daily to get their wings perfectly placed!
Book in for a Consultation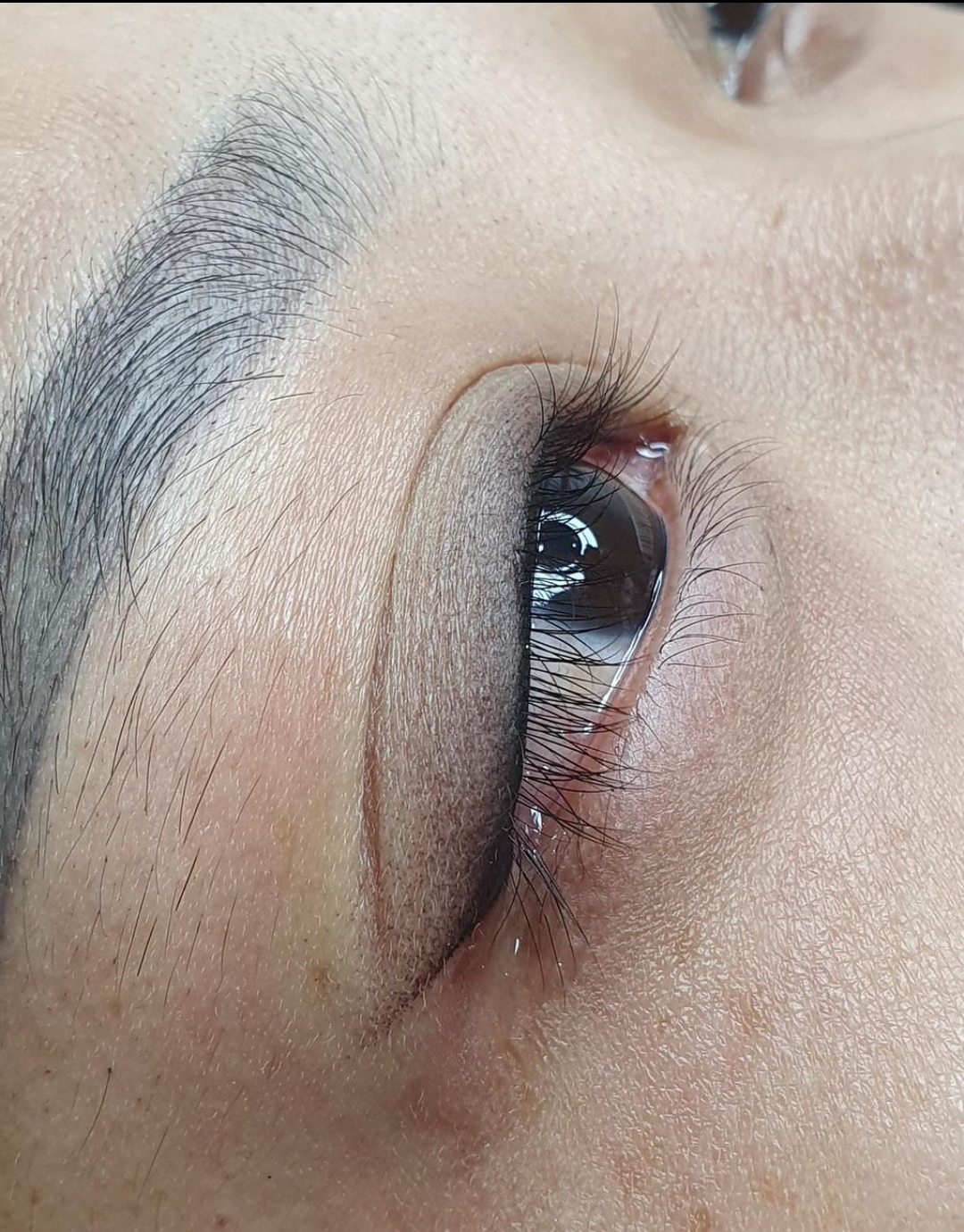 Smokey Thin Eyeliner
Define your eyes with a soft look. A soft and subtle look for those that like a blended out effect with their eyeliner.
Smokey eyeliner tattoo contours your eyes with a soft eyeshadow effect, giving you a charming smokey look.
book in for a consultation
The service can take appoximately from 2-3 hour (including numbing process, approximately 20 minutes).
You will feel a slight buzzing along the lashes where the needle is applying the
ink—the skin is slightly broken during the first pass of the needle.
If permanent eyeliner is something you're considering, let book for a consultation first to
weigh your options and learn more about the service. There are a few styles you can choose
from and once you've decided on the eyeliner that will suit you best, you can move forward
with your treatment. It's always recommended to bring in inspiration photos.

Who Should Avoid Tattooing

If you have any other serious illnesses that impacts your immunity or your ability to
heal or immunity, generally tattooing is not recommended. Always consult your
doctor before undertaking eyeliner tattooing.

If you're pregnant or breastfeeding, cosmetic tattooing is not recommended.
*Deposits & Cancellations*
Please note a deposit of $100 is required for all semi-permanent makeup appointments to secure your booking time. We require a minimum of 24 hours notice to reschedule, otherwise your deposit will be forfeited.  ​
Cancellation policy
Precare

60 DAYS PRIOR: DO NOT get a chemical peel




28 DAYS PRIOR: DO NOT get any Injectable treatments around Eye area. STOP USING a lash growth serum as this will interfere with your
tattoo.




7 DAYS PRIOR: DO NOT tan or get sunburnt. STOP using any active skincare e.g: Retinols, AHAs or other anti-aging creams




48 HOURS PRIOR: DO NOT  take aspirin, ibuprofen, niacin, vitamin E, fish oil (Omega 3) or Coq10.
If you take prescription blood thinners, consult your doctor for advice.
DO NOT drink alcohol. Remove lash extensions. You can reapply your lash extensions once your tattoo has healed (after 2 weeks)

Postcare

There is usually no downtime after an eyeliner procedure, just a few things to avoid during
the healing process from 5 to 10 days


Avoid mascara, which is full of bacteria so can increase your chance of infection
before the skin has full healed.
Similarly, avoid rubbing or touching your eyes to minimise the risk of germs and
bacteria being spread.


Avoid swimming pools and saunas.


Avoid heavy exercise.


You can expect flaky skin from the treated areas which is common in the healing
process